Pricing
Monthly Subscriptions
Patentfield is the best way for researching patents.
for 5 members There is the plan for over 100 members. Please Contact us.
Monthly Subscriptions
Search Per Day unlimited searches / day
Boolean Search with 100+ fields
Near Search / Fuzzy Search
Semantic Search / Similar Search
Analyzable Max Records 500,000 Custom
Analyzable Items 120+
パテントスコア Patent Scoring : Customizable with 40+ fields
Citation Map Analysis 5,000 / Over 5,000 : Contact us
Save search conditions in server unlimited
Email Alert 10 Custom
Work group 10 Custom
ユーザー評価/ノート/タグ数 unlimited / group
Graph image exporting
Excel exporting 1,000 Custom
PDF Bulk Download Max approx. 100 per download
concurrency 1+
Maximum tempolary storage 2GB+
JP 1971~
US 1976~
EP 1978~
WO 1978~
Security Share web server
for storing search cond's
Support Response with Email in 1 week
専用クラウド構成図
We provide private clouds for security.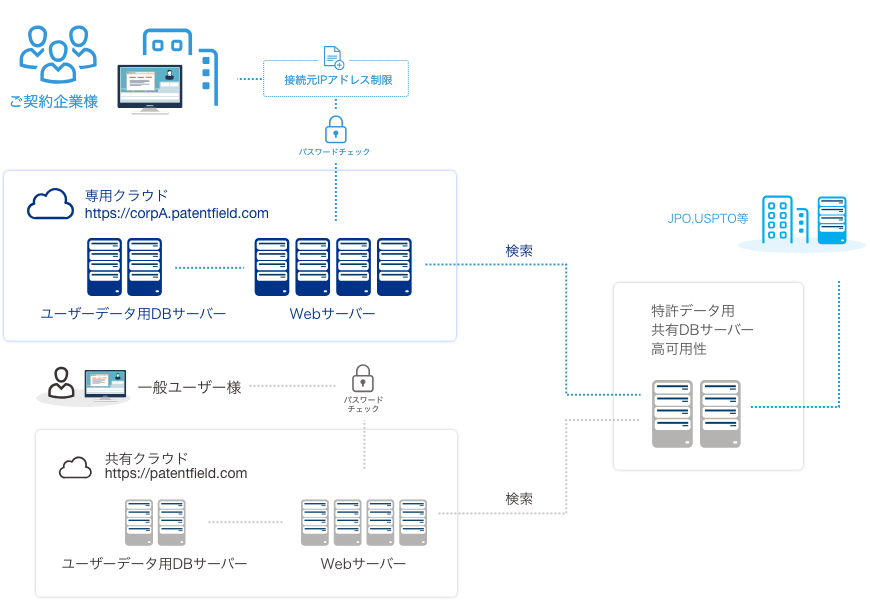 Contact Us
Customise Options
Pricing Details
Addition
No Sign up fee.
Annual plan, paid yearly.
Tax will be added to this price.
Payment methods
Credit Card : We use the stripe.com service.
Bank Transfer
Custom Options
Excel Export limits

5$ per 1000

Work goups

10$ per 10

Email Alerts

10$ per 10

Analyzable Max Records

Cntact Us
Customize development
Add new features to Patentfield to meet your patent search and analysis needs.
Original UI, Dashboard, etc.
Original analysis
API